What is Diamond Dermabrasion?
Diamond Dermabrasion is a gentle yet effective resurfacing treatment. The top two layers of skin are abraded using a special wand encrusted with hundreds of tiny diamonds. Vacuum suction removes impurities and aids in the stimulation of cellular renewal, collagen and elastin fibres.
Skin is left looking and feeling smoother and more youthful. Various sizes and grades of Diamond tipped wands allow treatments to be tailored to specific skin types and conditions. Unlike Micro-Dermabrasion, which uses loose crystals, which are harmful, so cannot be used near the eyes and nose, and the eyes and around the lip area can easily and safely be treated with Diamond Dermabrasion
A progressive course is often recommended when treating persistent skin complaints. Commonly treated conditions include pigmentation, fine lines & wrinkles; sun damaged and prematurely aged skin, enlarged pores, acne scaring and uneven skin tone.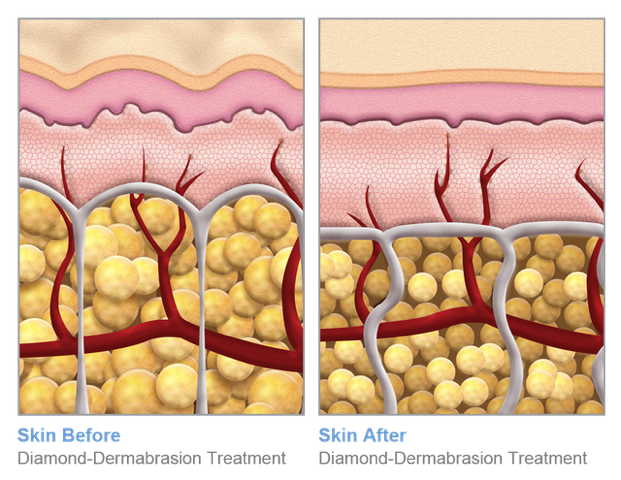 What is Diamond Dermabrasion used for?
Everything was done to perfection I cannot fault anything about this experience! Everything was done to perfection, and Nina was wonderful. I had to reschedule several time because of allergies and she was very understanding and looked after me very well. Would definitely recommend! Chelsea (Staines)
amazing beautician Seriously the most amazing beautician I have been to. Nina is extremely thorough, careful and hygienic, and is always super friendly and accommodating to individual needs. Great value - highly recommend!!
Amazing treatment and the lady really knows what she is talking about. She has a lot of passion to doing it right. She is very friendly too.
Dimond Dermabrasion Prices