What is a Bespoke Clinical Facial?
A bespoke clinical facial treatment is quite different from a regular salon facial. 
First and foremost, the reason behind a bespoke facial treatment is to treat a concern, and see the skin from a health perspective, so finding the right treatment to help reduce acne, pigmentation, fine lines or wrinkles but also the purpose is to promote and maintain healthy skin.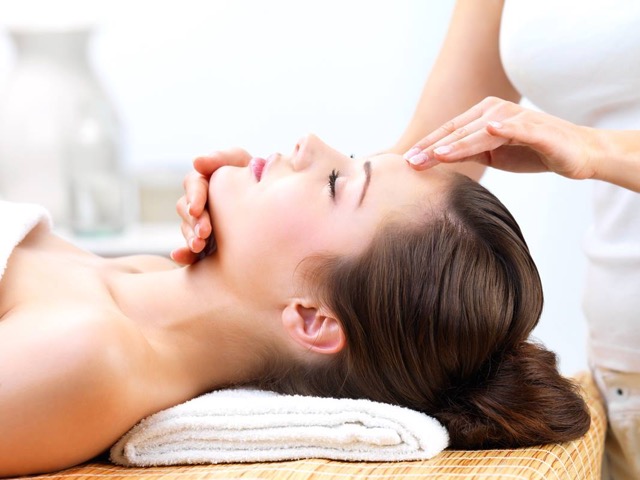 At UrSkin we go that extra mile
We offer you a clinical bespoke facial with a holistic approach.  I personally know how important it is to relax and unwind, so I also offer you a heated comfortable bed, a relaxing environment that will help you unwind and rejuvenate your mind and soul.  Whether you are concerned about lines and wrinkles, facial redness, pigmentations or acne, UrSkin can help you make a real difference to how you look and feel using either Alumier MD or Janssen Cosmetics' clinically proven facial treatments.
 Why not book a facial with us today to discuss your skin concerns and take free samples to try at home! 
This is not a facial this is a work out for your face
Nina's signature 'workout' facial massage is an amazing, non-invasive approach to restoring youthful vitality. Using pressure point stimulation, muscle toning and lymphatic drainage to de-puff, also fascia release massage to release tight fascia to keep your skin looking plump, vibrant and youthful.
Nina's signature facial workout massage frees the constrictions in your facial muscles, and connective tissue, which helps to condition the skin and starts to retrain facial muscles and for be improve oxygen & blood flow in the skin, creating a brighter skin tone and promoting a healthy natural glow.
Face massaging helps improve facial elasticity, increases collagen production, which prevent the formation of wrinkles. Also known as a natural facelift. You'll also feel incredibly relaxed and any tension related symptoms drift away.
Natural face lifting massage comes from Indian, Chinese and Japanese facial massage techniques; this gentle but firm lifting massage technique is applied over the face, head, neck, shoulders and scalp. This wonderful massage treatment improves circulation to the head and neck, helps to move waste out of the tissues and replenish the skin cells with oxygen & nutrients as a result revitalising the skin.
Stress & tension dissolves as the treatment brings about a feeling of deep relaxation to the whole body. This Treatment helps to redefine the contours of the face with an overall, subtle lifting effect.
Superficial fascia is the layer of connective tissue right under the skin on the face. It acts as the support and infrastructure for your skin and is responsible for giving it lift and tone. It can also carry a lot of tension an adhesion that restrict circulation of blood and lymph
Janssen Cosmetics Secrets Facial
(JC Secrets Facial)
A Luxury rejuvenating Facial for tired and stressed skin using hot towels and the award winning Janssen Cosmetics this facial will revitalise skin. It is suitable for any skin type as the therapist will tailor the products to your specific needs. This facial includes: cleansing, toning, exfoliation or peel, cream mask and a relaxing facial massage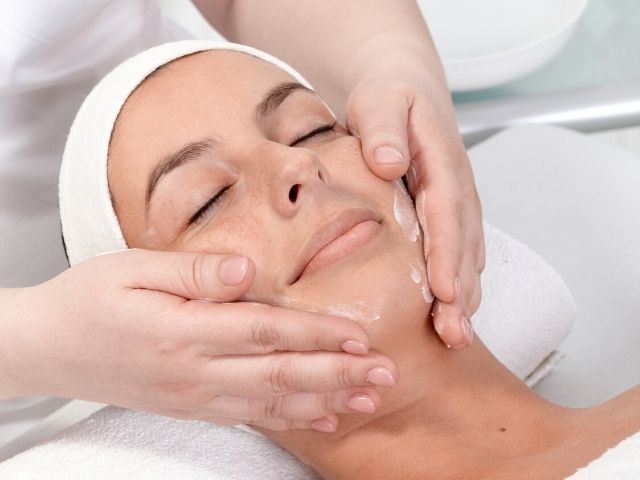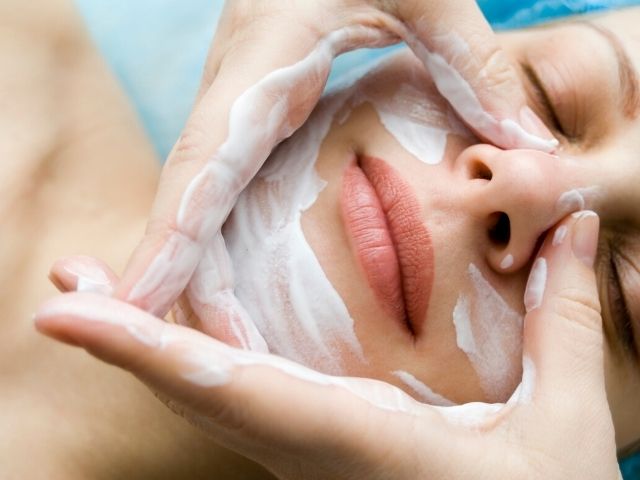 Janssen Cosmetics Collagen Facial
(JC Collagen Facial)
Our most luxurious and relaxing anti ageing facial, dry areas of skin will be intensively moisturised, fine lines smoothed and contours lifted it is the ultimate treatment for anti-ageing, hypersensitivity and hydration. Facial includes:
A firming and boosting treatment for skin losing its elasticity in the neck and chest area. Fine lines and wrinkles are smoothed and moisturised improving their appearance.
A lovely facial with a relaxing massage. Booked a classical facial from neena and as mentioned in other comments; she is brilliant at her job. I was well impressed with her and give her hats off for putting her heart and soul to her professional. She utilised each and every moment of that hour on providing me best service. Thanks a lot Neena.... you have found a loyal customer now. See you soon xx
She gave me lots of advice I had the lymphatic drainage facial and it was very relaxing! My skin felt so soft and amazing even the following day. Nina is attentive, professional and friendly. She gave me lots of advice following the treatment and I would definitely return to her for any further treatments.
Wonderful experience. Nina is lovely and friendly. Relaxing atmosphere. My face had never felt so clean and refreshed and I can say that it had an effect on removing fine lines and helped to make the bags under my eyes appear less prominent. I was shocked! I am so looking forward to returning for another facial. Nothing is too much trouble for Nina and she's happy to give you skin care advice
so happy and so impressed. I find her amazing facials incredibly soothing with really good resullts with the added touch of her healing hands as a bonus Great as a pick me up.!!Or have a special event! She genuinely cares about what she recommends to you as a client to enchance your looks and how to maintain your skin there after. Prices are so affordable compared to others who dont offer half as much ongoing care and results that she does, just cant say enough!.....so happy and so impressed.
Amazing Facial! Nina is amazing , her facials are so relaxing, she offers excellent skin care advice and the prices are affordable.
Seriously one of the best facials I have had. Nina is very friendly and professional. Gave me a fantastic beauty tip which I won't reveal. You'll have to go and see her!
I was super impressed with Nina's facial treatment and her friendly and professional attitude towards me. I've had many facials over the years and with a (very good) beautician in the family already, I have a high expectation when it comes to all matters relating to beauty treatments. Nina did not disappoint and I will continue to use her on-going and have already recommended her to friends and family.
Nina is an absolutely lovely and friendly person who takes great pride and attention in the service and treatments that she offers from her cosy and ambient salon. She has made my skin look brilliant with the facials that she does for me and I am thoroughly happy and satisfied with Nina. I always come away feeling very chilled, relaxed, happy with beautiful glowing skin. I would recommend anyone to visit Nina's salon as I can assure you that you will not leave disappointed
Not only an amazing facial... I have been going to Nina for about 3 months for dermabrasion facial. After spending years fighting spots, trying everything and anything this has to be a miracle cure. Not only an amazing facial but the deep cleansing and little hour out of life in her sanctuary is heaven. My skin is so much clearer, softer and notably spotless